Read Full Publication
August 2014
Overall outcome better with THA vs hemiarthroplasty in elderly with hip fracture
Study Type:
Meta-analysis/Systematic Review
Journal Level of Evidence:
N/A
Outcome of hemiarthroplasty and total hip replacement for active elderly patients with displaced femoral neck fractures: a meta-analysis of 8 randomized clinical trials
PLoS One. 2014 May 22;9(5):e98071. doi: 10.1371/journal.pone.0098071.
Did you know you're eligible to earn 0.5 CME credits for reading this report? Click Here
Synopsis
8 randomized controlled trials (n=983) were included in this meta-analysis comparing outcomes between total hip arthroplasty and hemiarthroplasty in elderly patients. Results indicated significantly higher Harris Hip scores and a significantly lower risk of revision in the total hip arthroplasty group when compared to hemiarthroplasty. There was, however, a trend towards a higher rate of dislocation for total hip arthroplasty, although not statistically significant. The most common complication requiring revision surgery was acetabular erosion. As a whole, total hip arthroplasty appeared to be favoured over hemiarthroplasty in this population.
Publication Funding Details
+
Were the search methods used to find evidence (original research) on the primary question or questions stated?
Was the search for evidence reasonably comprehensive?
Were the criteria used for deciding which studies to include in the overview reported?
Was the bias in the selection of studies avoided?
Were the criteria used for assessing the validity of the included studies reported?
Was the validity of all of the studies referred to in the text assessed with use of appropriate criteria (either in selecting the studies for inclusion or in analyzing the studies that were cited)?
Were the methods used to combine the findings of the relevant studies (to reach a conclusion) reported?
Were the findings of the relevant studies combined appropriately relative to the primary question that the overview addresses?
Were the conclusions made by the author or authors supported by the data and or analysis reported in the overview?
How would you rate the scientific quality of this evidence?
The Reporting Criteria Assessment evaluates the transparency with which authors report the methodological and trial characteristics of the trial within the publication. The assessment is divided into five categories which are presented below.
Detsky AS, Naylor CD, O'Rourke K, McGeer AJ, L'Abbé KA. J Clin Epidemiol. 1992;45:255-65
The Fragility Index is a tool that aids in the interpretation of significant findings, providing a measure of strength for a result. The Fragility Index represents the number of consecutive events that need to be added to a dichotomous outcome to make the finding no longer significant. A small number represents a weaker finding and a large number represents a stronger finding.
Why was this study needed now?
Fractures of the femoral head are becoming increasingly prevalent with the aging population. Treatment options include internal fixation, hemiarthroplasty, and total hip arthroplasty. The latter two options are preferred over internal fixation, due to the associated risks of nonunion, avascular necrosis, and mechanical failure with fixation. However, the optimal method between the two arthroplasty techniques for elderly individuals remains controversial, emphasizing a need for this meta-analysis.
What was the principal research question?
How do hemiarthroplasty and total hip arthroplasty compare in elderly patients?
An electronic search was conducted in the databases of Medline, Embase, and Cochrane for articles published up to 2013. Related journals and reference lists of included studies were additionally searched.
Medical Subject Headings (MeSH) and terms searched included: 'femoral neck fracture', 'hip fracture', 'arthroplasty', 'total hip replacement', 'prosthesis replacement' and 'elderly'.
Studies were included if: 1) patients were > 55 years, 2) patients had a displaced hip fracture (Grade III/IV), 3) patients were lucid and able to walk independently, and 4) intervention included either hemiarthroplasty or total hip arthroplasty. Patients with pathologic and old fractures, advanced rheumatoid arthritis, or metastatic disease were excluded. Two authors independently conducted the search and disagreements were resolved by a third author. Eight RCTs (n=983 patients; 526 for hemiarthroplasty and 457 for total hip arthroplasty) were included for analysis.
Two authors independently extracted the data from eligible studies. Study characteristics were extracted, along with outcome measurements of hip function (Harris Hip Score), incidence of revision, dislocation rate, and surgical data (duration, blood loss, and transfusion).
Discontinuous variables were pooled using the random-effects model, and continuous variables were reported with standardized mean differences (SMDs) or weighted mean differences (WMDs). A fixed-effects model was used unless heterogeneity was significant, in which case a random-effects model was used. Heterogeneity was considered significant if P < 0.1 or I-squared > 50%. Egger's linear regression test was used to assess potential publication bias. Statistical analyses were performed with STATA and Review Manager software.
What were the important findings?
Harris hip scores (HHS) were reported in 5 studies. Pooled results significantly favoured total hip arthroplasty over hemiarthroplasty at 1 year (SMD: -7.11 [95% CI -10.70 to -3.53]; p<0.05) and 2 years postoperatively (SMD:-6.91 [95% CI -12.98 to -0.85]; p<0.05).

Dislocation rate was measured in 6 studies; 5 studies were pooled (n=691). Results indicated a non-significant trend towards a higher rate for total hip arthroplasty (33/390) compared to hemiarthroplasty (14/421), (RR: 0.46 [95% CI 0.21-1.02]; P = 0.06; I-squared = 14%) with low heterogeneity.

Revision rates were reported in 5 studies, and pooling demonstrated a higher revision rate for hemiarthroplasty (32/352) compared to total hip arthroplasty (11/321) (RR: 2.58 [95% CI 1.04-6.40]; P=0.04; I-squared = 19%), with low heterogeneity.

Complications resulting in revision surgery for hemiarthroplasty were most commonly acetabular erosion, followed by periprosthetic fracture, acetabulum osteoarthritis, and deep infection. For total hip arthroplasty, the most common was infection, followed by femoral stem subsidence, acetabulum osteoarthritis and dislocation.

Heterogeneity in reporting of surgical time, blood loss and transfusion did not allow for pooling.
What should I remember most?
Total hip arthroplasty was associated with significantly higher Harris Hip scores and a lower risk for revision, while hemiarthroplasty resulted in a lower dislocation rate. The most common complication for total hip arthroplasty was infection, whereas acetabular erosion was highest in hemiarthroplasty.
How will this affect the care of my patients?
As a whole, the results from this analysis suggest total hip arthroplasty may hold benefits over hemiarthroplasty in elderly patients with a femoral head fracture. Patients treated with total hip arthroplasty appeared to enjoy better hip outcomes and lower revision rates. Trials with longer follow-up and assessment of health-related quality of life outcomes are recommended to add to this body of literature. Addtionally, further research should consider possible methods of reducing dislocation rates for those undergoing total hip arthroplasty.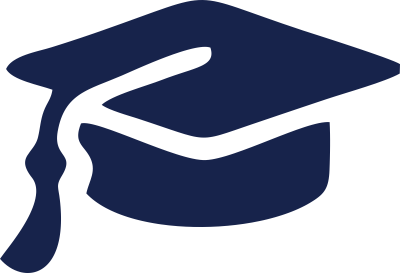 Did you know that you're eligible to earn 0.5 CME credits for reading this report!
LEARN MORE
Learn about our AI Driven
High Impact Search Feature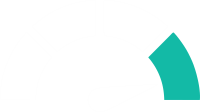 The OE High Impact metric uses AI to determine the impact a study will have by considering the content of the article itself. Built using the latest advances of natural language processing techniques. OE High Impact predicts an article's future number of citations than impact factor alone.
Continue