Lumiracoxib is an effective drug for OA with GI safety profile comparable to Rofecoxib
Read Full Publication
April 2013
Lumiracoxib is an effective drug for OA with GI safety profile comparable to Rofecoxib
Vol: 2
|
Issue: 3
|
Number:46
|
ISSN#: 2564-2537
Journal Level of Evidence:
N/A
A 6-week, multicentre, randomised, double-blind, double-dummy, active-controlled, clinical safety study of lumiracoxib and rofecoxib in osteoarthritis patients
BMC Musculoskelet Disord. 2008 Sep 8;9:118.
Did you know you're eligible to earn 0.5 CME credits for reading this report? Click Here
Synopsis
309 patients, greater than or equal to 50 years, with primary osteoarthritis (OA) were randomized to orally take Lumiracoxib or Rofecoxib for 6 weeks to compare the safety of both modes of treatment. At 6 weeks, the Lumiracoxib was noted to provide a comparable GI safety profile to Rofecoxib in patients with OA.
Publication Funding Details
+
Was the allocation sequence adequately generated?
Was allocation adequately concealed?
Blinding Treatment Providers: Was knowledge of the allocated interventions adequately prevented?
Blinding Outcome Assessors: Was knowledge of the allocated interventions adequately prevented?
Blinding Patients: Was knowledge of the allocated interventions adequately prevented?
Was loss to follow-up (missing outcome data) infrequent?
Are reports of the study free of suggestion of selective outcome reporting?
Were outcomes objective, patient-important and assessed in a manner to limit bias (ie. duplicate assessors, Independent assessors)?
Was the sample size sufficiently large to assure a balance of prognosis and sufficiently large number of outcome events?
Was investigator expertise/experience with both treatment and control techniques likely the same (ie.were criteria for surgeon participation/expertise provided)?
The Reporting Criteria Assessment evaluates the transparency with which authors report the methodological and trial characteristics of the trial within the publication. The assessment is divided into five categories which are presented below.
4/4
Inclusion / Exclusion
Detsky AS, Naylor CD, O'Rourke K, McGeer AJ, L'Abbé KA. J Clin Epidemiol. 1992;45:255-65
The Fragility Index is a tool that aids in the interpretation of significant findings, providing a measure of strength for a result. The Fragility Index represents the number of consecutive events that need to be added to a dichotomous outcome to make the finding no longer significant. A small number represents a weaker finding and a large number represents a stronger finding.
Why was this study needed now?
Osteoarthritis is a common condition that affects 18% women and 10% men above 60 years of age worldwide. Lumiracoxib is effective in treating acute pain conditions such as post-operative dental pain, acute gout, and in treating chronic pain associated with OA. This study investigated whether Lumiracoxib 400mg od can have an effect on GI tolerability.
What was the principal research question?
Does 6 week treatment of Lumiracoxib 400 mg od provide a better GI safety profile when compared to Rofecoxib 25 mg od?
309 patients (>=50 years) with primary osteoarthritis of hip, knee or spine of 3 month or longer duration with moderate intensity pain
Lumiracoxib group: Patients received 400 of Lumiracoxib mg orally, once daily for 6 weeks (Mean age: 65.3 SD 8.49, n=154, 141 completed follow up, F=94)
Rofecoxib group: Patients received 25 mg of Rofecoxib orally, once daily (Mean age: 65.5 SD 8.67, n=155, 148 completed follow up, F=100)
Incidence of predefined GI adverse events (AEs) and peripheral oedema, effect of treatment on mean sitting systolic or diastolic blood pressure, tolerability
RCT: Prospective, Multicenter(51), Double-blind
What were the important findings?
GI safety profiles: Lumiracoxib treatment group with 43.5% incidence of GI AEs were comparable to 37.4% with Rofecoxib treatment (p>0.05)

No clinically significant differences were observed between two treatments in terms of GI safety profiles and tolerability.

Incidence of peripheral oedema was low (n=9; 5.8%) and similar with both treatments.

At Week 6, the msSBP and msDBP in the lumiracoxib group was significantly lower than the rofecoxib group (p<0.05).

Both treatments were equally effective in improving target joint pain and diseased activity.

Lumiracoxib treatment was associated with a significantly better BP profile as compared to rofecoxib treatment.
What should I remember most?
Although, the Lumiracoxib demonstrated similar clinical efficacy in improving target joint pain and disease activity with a similar GI adverse events and peripheral edema compared to Rofecoxib, lumiracoxib has been withdrawn from various markets starting 2007 along with the comparator in the trial, due to their adverse effects.
How will this affect the care of my patients?
Lumiracoxib with recent studies has been proven to not be a safe treatment, despite the findings of this study. More research is required to find safer treatments of OA are needed.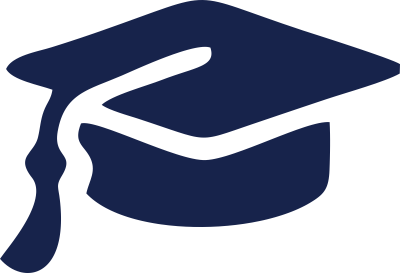 Did you know that you're eligible to earn 0.5 CME credits for reading this report!
LEARN MORE
Learn about our AI Driven
High Impact Search Feature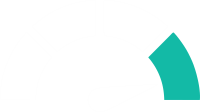 Our AI driven High Impact metric calculates the impact an article will have by considering both the publishing journal and the content of the article itself. Built using the latest advances in natural language processing, OE High Impact predicts an article's future number of citations better than impact factor alone.
Continue