Operative treatment results in better short-term outcomes & recovery in scaphoid fractures
Read Full Publication
July 2015
Operative treatment results in better short-term outcomes & recovery in scaphoid fractures
Vol: 4
|
Issue: 7
|
Number:31
|
ISSN#: 2564-2537
Journal Level of Evidence:
N/A
Comparison of operative and non-operative treatment of acute undisplaced or minimally-displaced scaphoid fractures: a meta-analysis of randomized controlled trials
PLoS One. 2015 May 5;10(5):e0125247
Did you know you're eligible to earn 0.5 CME credits for reading this report? Click Here
Synopsis
6 randomized controlled trials (340 fractures) were pooled in this meta-analysis to analyze the efficacy of operative treatment compared to non-operative treatment in the management of minimally-displaced and acute undisplaced scaphoid fractures. Results demonstrated that operative treatment had better functional outcomes in the short-term, however these results were not sustained for more than a year post-treatment. Operative treatment was also associated with a more rapid rate of return to work, and earlier time to union of fractures.
Publication Funding Details
+
National Natural Science Foundation of China and Shanghai Jiao Tong University Affiliated Sixth People's Hospital
Were the search methods used to find evidence (original research) on the primary question or questions stated?
Was the search for evidence reasonably comprehensive?
Were the criteria used for deciding which studies to include in the overview reported?
Was the bias in the selection of studies avoided?
Were the criteria used for assessing the validity of the included studies reported?
Was the validity of all of the studies referred to in the text assessed with use of appropriate criteria (either in selecting the studies for inclusion or in analyzing the studies that were cited)?
Were the methods used to combine the findings of the relevant studies (to reach a conclusion) reported?
Were the findings of the relevant studies combined appropriately relative to the primary question that the overview addresses?
Were the conclusions made by the author or authors supported by the data and or analysis reported in the overview?
How would you rate the scientific quality of this evidence?
The Reporting Criteria Assessment evaluates the transparency with which authors report the methodological and trial characteristics of the trial within the publication. The assessment is divided into five categories which are presented below.
Detsky AS, Naylor CD, O'Rourke K, McGeer AJ, L'Abbé KA. J Clin Epidemiol. 1992;45:255-65
The Fragility Index is a tool that aids in the interpretation of significant findings, providing a measure of strength for a result. The Fragility Index represents the number of consecutive events that need to be added to a dichotomous outcome to make the finding no longer significant. A small number represents a weaker finding and a large number represents a stronger finding.
Why was this study needed now?
Acute, undisplaced, stable scaphoid fractures are often effectively treated by short- or long-arm casts. However, prolonged immobilization can cause complications that may delay rehabilitation, resulting in weaker outcomes after immobilization. Internal fixation, in theory, has benefits of early return of wrist movement, a higher rate of union and an earlier return to regular life, with the avoidance of cast immobilization. Reports have shown that operative treatment is safe and effective, yet outcomes from current studies comparing these methods are not conclusive. Recently, a number of randomized controlled trials have been published analyzing operative and non-operative treatment for these fractures and, thus, an updated analysis of current literature was prudent.
What was the principal research question?
How do operative and non-operative treatment compare for the treatment of minimally-displaced and acute undisplaced scaphoid fractures?
PubMed, Web of Knowledge, BioMed Central, ScienceDirect, EMBASE, and the Cochrane Central Register of Controlled Trials (CENTRAL) were searched for relevant articles published up to December 2014. Reference lists were checked for additional studies, and manual searches of English scientific literature was performed by cross-checking bibliographies of all primary articles and previously published studies.
Search terms included: "scaphoid fractures" limited with "randomized controlled trial"
Inclusion criteria were randomized controlled trials (RCTs) conducted in patients with acute undisplaced or minimally-displaced scaphoid fractures, and treatment comparing outcomes of operative and non-operative methods in adults, with functional outcome being the primary outcome analyzed. All identified studies were reviewed by all authors, and a total of 6 studies with 340 fractures (168 fractures in the operative treatment group and 172 in the non-operative treatment group) were selected for final inclusion.
Two reviewers independently extracted data from included studies, and any disagreements were resolved via discussion and consensus.
Stata/SE 10.0 was used to perform data analysis. For continuous variables using the same scales, weighted mean difference (WMD) with a 95% CI was used, while the standardized mean difference (SMD) with a 95% CI was used for continuous variables using different scales. Relative treatment effect was expressed as relative risk (RR) with a 95% CI for dichotomous variables. The presence of heterogeneity was assumed a priori, and the random effects model was used in all analyses. Sensitivity analysis was performed by investigating the effect of each individual study on the pooled effect size and funnel plots were used to assess possible publication bias. A P-value less than 0.05 was considered statistically significant.
What were the important findings?
Analysis of functional scores showed significant differences favoring operative treatment at 2 and 3 months (p<0.05, 2 studies), yet at 6, 12, and greater than 12 months the difference was non-significant (P>0.05, 2 studies)

Analysis of ROM demonstrated no significant differences between groups at 2, 3, 6, 12 months (p>0.05, 2 studies), or greater than 12 months (p>0.05, 3 studies) and pinch strength data at more than 12 months showed that both treatments were similar (P=0.88, 2 studies)

Pooled data at 2, 3, 6, and 12 months follow-up showed that patients in the operative treatment group had significantly greater grip strength than those in the non-operative group (P<0.05, 2 studies), however at follow-up greater than 12 months the difference was not significant (P=0.33, 3 studies)

Patients receiving operative treatment had an advantage in terms of duration of absence from work (4 studies, WMD= -6.01, 95% CI [-9.17,-2.85], P<0.001)

Overall complication did not significantly differ between treatments (6 studies, RR= 0.91, 95% CI [0.51, 1.62], P=0.75), yet risk of delayed union was significantly lower with operative treatment (P=0.049) with a 74.9% reduction in risk (4 studies, RR= 0.25, 95% CI [0.07, 0.99])

Analysis of time to fracture union showed a significant difference, and the time was shorter with operative treatment (WMD= -4.99, 95% CI [-5.45 to -4.53], P<0.001)

Analysis of nonunion, further surgery, malunion, osteoarthritis and symptomatic osteoarthritis revealed no significant differences between treatments
What should I remember most?
Short-term functional outcomes favored operative treatment for minimally-displaced and acute undisplaced scaphoid fractures compared with non-operative treatment. while longer-term outcomes were generally similar between groups. Additionally, patients who underwent operative treatment had a more rapid return to work. Complications did not differ between treatments, yet surgery was advantageous in avoiding delayed union of fractures.
How will this affect the care of my patients?
Patients with minimally-displaced and acute undisplaced scaphoid fractures who were treated surgically exhibited earlier recovery, suggesting that primary operative treatment could be considered in patients that require fast restoration of normal function. Nevertheless, outcome beyond one year appeared to be similar between treatment options. Additional large-scale trials are needed to address factors such as patient age, cost, and fracture type, which may more clearly illustrate which method of treatment - operative or nonoperative - should be considered in primary treatment of this population of patients.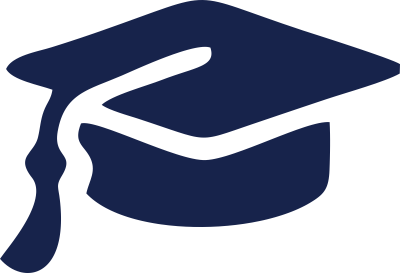 Did you know that you're eligible to earn 0.5 CME credits for reading this report!
LEARN MORE
Learn about our AI Driven
High Impact Search Feature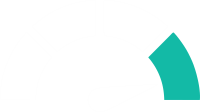 The OE High Impact metric uses AI to determine the impact a study will have by considering the content of the article itself. Built using the latest advances of natural language processing techniques. OE High Impact predicts an article's future number of citations than impact factor alone.
Continue