Read Full Publication
October 2013
Orthogonal and parallel plating methods: equivalent for distal humerus fracture treatment
Vol: 2
|
Issue: 9
|
Number:70
|
ISSN#: 2564-2537
Journal Level of Evidence:
N/A
A comparison between orthogonal and parallel plating methods for distal humerus fractures: a prospective randomized trial
Eur J Orthop Surg Traumatol. 2013 Aug 7.
Did you know you're eligible to earn 0.5 CME credits for reading this report? Click Here
Synopsis
72 patients with Type C distal humerus fractures were included in this trial and scheduled for treatment using a double-plating surgery. Patients were then randomized to two different plating groups to compare an orthogonal pattern with a locking compression distal humerus plate and a parallel plating pattern. Both plating methods utilized anatomically precontoured plates. At final follow-up there were no non-unions observed in either group. Pain, functional outcomes, complications and heterotrophic ossification rates were similar between the two groups. The results of this study did not identify any advantage of one plating method over another.
Publication Funding Details
+
Was the allocation sequence adequately generated?
Was allocation adequately concealed?
Blinding Treatment Providers: Was knowledge of the allocated interventions adequately prevented?
Blinding Outcome Assessors: Was knowledge of the allocated interventions adequately prevented?
Blinding Patients: Was knowledge of the allocated interventions adequately prevented?
Was loss to follow-up (missing outcome data) infrequent?
Are reports of the study free of suggestion of selective outcome reporting?
Were outcomes objective, patient-important and assessed in a manner to limit bias (ie. duplicate assessors, Independent assessors)?
Was the sample size sufficiently large to assure a balance of prognosis and sufficiently large number of outcome events?
Was investigator expertise/experience with both treatment and control techniques likely the same (ie.were criteria for surgeon participation/expertise provided)?
The Reporting Criteria Assessment evaluates the transparency with which authors report the methodological and trial characteristics of the trial within the publication. The assessment is divided into five categories which are presented below.
4/4
Inclusion / Exclusion
Detsky AS, Naylor CD, O'Rourke K, McGeer AJ, L'Abbé KA. J Clin Epidemiol. 1992;45:255-65
The Fragility Index is a tool that aids in the interpretation of significant findings, providing a measure of strength for a result. The Fragility Index represents the number of consecutive events that need to be added to a dichotomous outcome to make the finding no longer significant. A small number represents a weaker finding and a large number represents a stronger finding.
Why was this study needed now?
Distal humeral fractures can be treated in a number of different ways. Previous investigations have demonstrated that double plate fixation provides adequate stability. Typically this treatment involves two plates placed perpendicular to each other to secure the fractured bone; however stable fixation can also be achieved with a parallel plating method. Currently there is a lack of clinical trials comparing outcomes between orthogonal and parallel plating methods using preconditioned distal humerus plates. This study was required to compare theses differing surgical plating option for the treatment of distal humeral fractures.
What was the principal research question?
Does a parallel plating method yield higher success in clinical and radiological outcomes than the standard orthogonal plating method for operating on distal humeral fractures?
72 patients with type C intraarticular and comminuted distal humerus fracture (OA classified) who underwent double-plating surgery with precontoured distal humerus plates participated in this study.
Parallel Plating Group: Precontoured anatomical plates were placed along the medial and lateral supracondylar ridges approximately 180 degrees to each other. Interdigitating long screws in the distal fragments facilitated aggressive rehabilitation. Mean age = 55.3 (SD 25.4) years, 74.2% female (n=35; 2 lost to follow-up).
Orthogonal Plating Group: Locking compressional distal humerus precontoured plates were placed posterolaterally and medially, orthogonal to each other. A fixed angle plating system was used to attach the ulnar and radial columns for lateral support. Mean age = 58.2 (SD 22.3) years, 75% female (n=32; 3 lost to follow-up).
Radiographic Outcomes: reduction, fracture union, implant failure, and heterotrophic ossification (HO). Clinical Outcomes: elbow range of motion (ROM), pain measured on a 40 point visual analog scale, disabilities of the arm shoulder and hand (DASH) scores, and mayo elbow performance scores (MEPS) which questions function, pain, mobility and stability.
Preoperative radiographs were taken every 2 weeks; once callus formation or cortical continuity was observed, outcomes were assessed every 3 months for 2.5 years on average.
What were the important findings?
Complications such as ulnar neuropathy, metal failure, and infection occurred regardless of which plating method was used (p>0.05).

8 patients in the orthogonal plating group and 13 patients in the parallel plating group needed hardware removal (mean removal date 1.8 +/- 0.6 years after surgery).

No nonunions were found in any patients (p=1.00).

Operation time (p=0.68) and the time it took for bony union to form were very similar in both groups (p=0.62).

There were no differences found in final clinical outcomes including MEPS, DASH, VAS, or elbow ROM scores (p>0.05).

Heterotrophic ossification occurred in 3 orthogonal plating patients and 2 parallel plating patients (p=0.55).
What should I remember most?
Double-plating surgery with precontoured anatomical plates is equally effective when using orthogonal or parallel plating methods based on clinical and radiographic outcomes measured every 3 months for over 2 years.
How will this affect the care of my patients?
Patients treated for Type C distal humerus fractures undergoing double-plate fixation surgery experienced the same clinical and radiographic outcomes regardless of the plating method used. Further research is required to determine the functional outcomes associated with each method and to examine different plating methods to treat specific fracture patterns.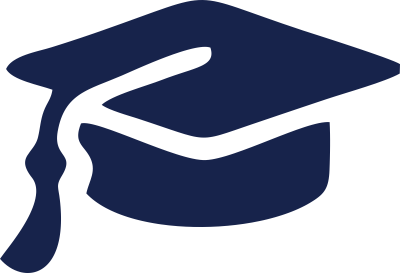 Did you know that you're eligible to earn 0.5 CME credits for reading this report!
LEARN MORE
Learn about our AI Driven
High Impact Search Feature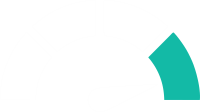 The OE High Impact metric uses AI to determine the impact a study will have by considering the content of the article itself. Built using the latest advances of natural language processing techniques. OE High Impact predicts an article's future number of citations than impact factor alone.
Continue