Read Full Publication
March 2013
Effectiveness of exercise and manual therapy in osteoporotic vertebral fractures
Vol: 2
|
Issue: 2
|
Number:216
|
ISSN#: 2564-2537
Journal Level of Evidence:
N/A
Effects of an exercise and manual therapy program on physical impairments, function, and quality-of-life in people with osteoporotic vertebral fracture: A randomised, single-blind controlled pilot trial
BMC Musculoskelet Disord. 2010 Feb 17;11:36.
Did you know you're eligible to earn 0.5 CME credits for reading this report? Click Here
Synopsis
20 patients (>50 yr of age) with a history of painful osteoporotic vertebral fracture were randomized to a structured exercise program or no treatment for a period of 10 weeks. At 11 weeks, it was observed that combined manual therapy and exercise were effective in reducing pain and improving physical function for patients with osteoporotic vertebral fractures.
Publication Funding Details
+
Was the allocation sequence adequately generated?
Was allocation adequately concealed?
Blinding Treatment Providers: Was knowledge of the allocated interventions adequately prevented?
Blinding Outcome Assessors: Was knowledge of the allocated interventions adequately prevented?
Blinding Patients: Was knowledge of the allocated interventions adequately prevented?
Was loss to follow-up (missing outcome data) infrequent?
Are reports of the study free of suggestion of selective outcome reporting?
Were outcomes objective, patient-important and assessed in a manner to limit bias (ie. duplicate assessors, Independent assessors)?
Was the sample size sufficiently large to assure a balance of prognosis and sufficiently large number of outcome events?
Was investigator expertise/experience with both treatment and control techniques likely the same (ie.were criteria for surgeon participation/expertise provided)?
The Reporting Criteria Assessment evaluates the transparency with which authors report the methodological and trial characteristics of the trial within the publication. The assessment is divided into five categories which are presented below.
4/4
Inclusion / Exclusion
Detsky AS, Naylor CD, O'Rourke K, McGeer AJ, L'Abbé KA. J Clin Epidemiol. 1992;45:255-65
The Fragility Index is a tool that aids in the interpretation of significant findings, providing a measure of strength for a result. The Fragility Index represents the number of consecutive events that need to be added to a dichotomous outcome to make the finding no longer significant. A small number represents a weaker finding and a large number represents a stronger finding.
Why was this study needed now?
Pharmacological therapy is the primary treatment for patients with vertebral fractures. However, the majority of the drugs have no direct effect on pain and physical impairments that patients experience. There is a dearth of literature that investigates the role of physiotherapy in patients with vertebral fractures, which is alluded to in this study.
What was the principal research question?
In people with a history of painful osteoporotic vertebral fracture, what is the effectiveness of a physiotherapy program in reducing pain after 10 weeks?
20 patients (age range 53-90 yr; 3M 17F) with a history of painful osteoporotic vertebral fracture (confirmed by a lateral spinal radiograph and DEXA scan of the hip and spine to diagnose osteoporosis based on WHO criteria). Patients were asked to not seek any other forms of treatment during the study period, medication was permitted due to ethical reasons.
Physiotherapy group: Participants attended 10 weekly sessions, of physiotherapy, with a standardized treatment protocol of taping, exercises, and manual therapy, designed to improve back pain, posture, thoracic spine mobility, and trunk control, as well as provide education on the etiology and self-management measures of osteoporosis. Each session lasted for approximately 45 minutes. Participants were also taught exercises to be completed at home. Exercises regarding posture and range of motion were to be completed daily, while exercises pertaining to strengthening and trunk control were to be performed thrice weekly (Mean age: 66.2; n=11, 7F/4M).
Control group: Participants were not treated with any additional physiotherapy intervention or home exercises (Mean age: 66.3; n=9, 9F).
Primary Outcome Measure: Average back pain during movement
Prospective, Single-Center, Pilot RCT
Baseline and 11 week evaluations
What were the important findings?
After the 10-week trial, the intervention group had a statistically significant reduction in pain during movement and at rest, compared to the control group.

There was a statistically significant difference between the two groups in the time loaded standing test; the intervention group experienced an improvement in trunk and arm muscle endurance, while the control group experienced deterioration.

A statistically significant difference in physical function was observed between the intervention group had an improvement in the Qualeffo physical function score compared with the control group.

The two groups did not differ with respect to the AQoL scores and changes in thoracic kyphosis.

82% of patients with the physical therapy, compared to 11% of patients in control group, judged their pain to be much better than at the time of enrollment.
What should I remember most?
Study findings showed that patients with osteoporotic vertebral fractures experienced reduction in pain and improvement in physical function after undergoing a 10-week physiotherapy program. As this was a pilot study with a small sample size, the results should be interpreted with caution and necessitate confirmation with a larger sample size RCT.
How will this affect the care of my patients?
In treating patients with a history of painful osteoporotic vertebral fracture, a structured monitored physiotherapy program with an expert clinician and regular home exercises may be effective in improving quality of life parameters of patients. However, due to the small sample size of participants featured in this trial, it is difficult to draw definitive conclusions on the efficacy of the physiotherapy regimen used in this trial. Additional research, including outcome at follow-up, is necessary to further examine the physiotherapy's effect on pain in osteoporotic individuals.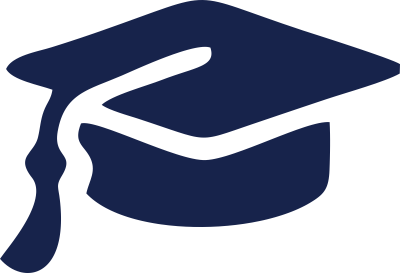 Did you know that you're eligible to earn 0.5 CME credits for reading this report!
LEARN MORE
Learn about our AI Driven
High Impact Search Feature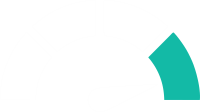 Our AI driven High Impact metric calculates the impact an article will have by considering both the publishing journal and the content of the article itself. Built using the latest advances in natural language processing, OE High Impact predicts an article's future number of citations better than impact factor alone.
Continue