ACL reconstruction: BPTB graft has better stability but more complications than hamstring
Read Full Publication
August 2013
Did you know you're eligible to earn 0.5 CME credits for reading this report? Click Here
Synopsis
This meta-analysis and systematic review identified 9 randomized controlled trials comparing hamstring (HT) autografts and bone-patellar tendon-bone (BPTB) autografts in patients undergoing anterior cruciate ligament (ACL) reconstruction. The analysis indicated that the HT autograft group had a significantly lower proportion of patients with a negative Pivot test than the BPTB autograft group. However, fewer patients in the HT group experienced post-operative anterior knee pain and kneeling pain compared to the BPTB group.
Publication Funding Details
+
Were the search methods used to find evidence (original research) on the primary question or questions stated?
Was the search for evidence reasonably comprehensive?
Were the criteria used for deciding which studies to include in the overview reported?
Was the bias in the selection of studies avoided?
Were the criteria used for assessing the validity of the included studies reported?
Was the validity of all of the studies referred to in the text assessed with use of appropriate criteria (either in selecting the studies for inclusion or in analyzing the studies that were cited)?
Were the methods used to combine the findings of the relevant studies (to reach a conclusion) reported?
Were the findings of the relevant studies combined appropriately relative to the primary question that the overview addresses?
Were the conclusions made by the author or authors supported by the data and or analysis reported in the overview?
How would you rate the scientific quality of this evidence?
The Reporting Criteria Assessment evaluates the transparency with which authors report the methodological and trial characteristics of the trial within the publication. The assessment is divided into five categories which are presented below.
Detsky AS, Naylor CD, O'Rourke K, McGeer AJ, L'Abbé KA. J Clin Epidemiol. 1992;45:255-65
The Fragility Index is a tool that aids in the interpretation of significant findings, providing a measure of strength for a result. The Fragility Index represents the number of consecutive events that need to be added to a dichotomous outcome to make the finding no longer significant. A small number represents a weaker finding and a large number represents a stronger finding.
Why was this study needed now?
There is currently much debate regarding the optimal type of graft that for ACL reconstruction. While autografts have been considered superior to allografts, it is still uncertain as to which type of autograft is best. HT autografts have been associated with a lower risk of donor site morbidity than BPTB autografts, whereas BPTB grafts have been shown to be more stable than the HT alternative. This meta-analysis and systematic review, therefore, aimed to include only randomized controlled trials in comparing the effectiveness of HT and BPTB autografts in patients undergoing ACL reconstruction.
What was the principal research question?
Is there a difference between HT and BPTB autografts with regard to stability, function, and complications in patients undergoing ACL reconstruction?
A search for articles published up until December 2011 was conducted using the Cochrane Central Register of Controlled Trials (CENTRAL), MEDLINE and EMBASE.
Index terms included ACL, reconstructive surgical procedures, transplants, autologous, patellar ligament, HS, hamstrings, semitendinosus and gracilis.
Studies included were randomized controlled trials comparing HT and BPTB autografts in unilateral ACL reconstruction. Outcomes of interest included IKDC scores, Lachman test, Pivot test, anterior keen and kneeling pain, extension and flexion loss, graft failure, infection rate, and reoperations asociated with meniscal and patellofemoral crepitation. Studies were selected by two independent reviewers and disagreements were resolved by discussion or a third author.
Data was extracted by two independent reviewers. Disagreements were resolved through discussion or by a third reviewer.
Review Manager was used to compile the data. Dichotomous outcomes were expressed as relative risk (RR) ratios with 95% confidence intervals (CI). A fixed-effects model was used when there was no significant heterogeneity, and a random-effects model was used when heterogeneity was calculated. Heterogeneity was calculated using a chi squared test, in which p<0.1 was considered significant.
What were the important findings?
According to 8 studies, the two autografts did not differ with respect to post-operative knee joint function (IKDC scores) (RR 1.05, 95 % CI 0.93-1.19, p=0.41)

The pooled data from 5 studies indicated that there was no significant difference between the two types of autografts for the proportion of patients with negative Lachman test results (RR 0.65, 95 % CI 0.18-2.34, p=0.51)

According to 6 studies, the BPTB autograft resulted in a higher proportion of patients with a negative Pivot test than the HT autograft (RR 0.87, 95 % CI 0.79-0.96, p=0.004)

The HT group demonstrated a lower incidence of post-operative anterior knee pain (4 studies) (RR 0.66, 95 % CI 0.45-0.96, p=0.03) and kneeling pain (6 studies) (RR 0.49, 95 % CI 0.27-0.91, p=0.02) than the BPTB group

From 5 studies, extension loss of 5 degrees or greater was seen in 26 out of 219 HT group patients and 29 out of 178 BPTB group patients (RR 0.63, 95% CI 0.39-1.01); from 3 studies, flexion loss of 5 degrees or more was seen in 62 of 141 HT patients and 37 of 105 BPTB patients (RR 1.03, 95 % CI 0.78-1.35)

There was no difference between the two groups for the incidence of graft failure (8 studies; RR 1.37, 95 % CI 0.67-2.81, p=0.38), infection rate (6 studies; RR 1.04, 95 % CI 0.46-2.35, p=0.93), and rate of reoperation related to the meniscus (RR 1.78, 95 % CI 0.75-4.22, p=0.19)
What should I remember most?
The results suggested that bone-patellar tendon-bone (BPTB) autografts were superior to hamstring autografts with respect to the resulting knee joint stability after ACL reconstruction. However, the hamstring graft resulted in fewer complications (anterior knee pain, and pain when kneeling) than the BPTB graft.
How will this affect the care of my patients?
Using a BPTB autograft for ACL reconstruction results in greater rotational stability compared to using a hamstring autograft as assessed with the Pivot shift test at the expense of a higher likelihood of anterior knee pain and kneeling pain.Although patients who received the BPTB autograft tended to demonstrate better recovery of knee joint stability than those who received the hamstring graft, a greater incidence of anterior knee pain and kneeling pain was seen in the BPTB patients than the hamstring group patients.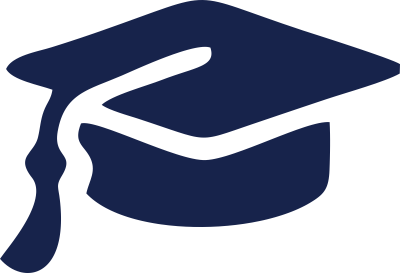 Did you know that you're eligible to earn 0.5 CME credits for reading this report!
LEARN MORE
Learn about our AI Driven
High Impact Search Feature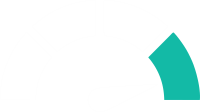 The OE High Impact metric uses AI to determine the impact a study will have by considering the content of the article itself. Built using the latest advances of natural language processing techniques. OE High Impact predicts an article's future number of citations than impact factor alone.
Continue