Better self-reported effect after hydrotherapy vs. land exercises for rheumatoid arthritis
Read Full Publication
August 2013
Better self-reported effect after hydrotherapy vs. land exercises for rheumatoid arthritis
Vol: 2
|
Issue: 7
|
Number:44
|
ISSN#: 2564-2537
Journal Level of Evidence:
N/A
A pragmatic randomised controlled trial of hydrotherapy and land exercises on overall well being and quality of life in rheumatoid arthritis.
BMC Musculoskelet Disord. 2007 Mar 1;8:23
Did you know you're eligible to earn 0.5 CME credits for reading this report? Click Here
Synopsis
115 patients with rheumatoid arthritis were randomized to either receive exercises in warm water (hydrotherapy) or similar land-based exercises. The results indicated that patients who completed exercises in heated water reported feeling much better in comparison to those who performed land-based exercises. However, there was no reported difference between the two groups regarding pain intensity, quality of life, or physical function.
Publication Funding Details
+
University Hospital Birmingham NHS Foundation Trust Charities.
Was the allocation sequence adequately generated?
Was allocation adequately concealed?
Blinding Treatment Providers: Was knowledge of the allocated interventions adequately prevented?
Blinding Outcome Assessors: Was knowledge of the allocated interventions adequately prevented?
Blinding Patients: Was knowledge of the allocated interventions adequately prevented?
Was loss to follow-up (missing outcome data) infrequent?
Are reports of the study free of suggestion of selective outcome reporting?
Were outcomes objective, patient-important and assessed in a manner to limit bias (ie. duplicate assessors, Independent assessors)?
Was the sample size sufficiently large to assure a balance of prognosis and sufficiently large number of outcome events?
Was investigator expertise/experience with both treatment and control techniques likely the same (ie.were criteria for surgeon participation/expertise provided)?
The Reporting Criteria Assessment evaluates the transparency with which authors report the methodological and trial characteristics of the trial within the publication. The assessment is divided into five categories which are presented below.
4/4
Inclusion / Exclusion
Detsky AS, Naylor CD, O'Rourke K, McGeer AJ, L'Abbé KA. J Clin Epidemiol. 1992;45:255-65
The Fragility Index is a tool that aids in the interpretation of significant findings, providing a measure of strength for a result. The Fragility Index represents the number of consecutive events that need to be added to a dichotomous outcome to make the finding no longer significant. A small number represents a weaker finding and a large number represents a stronger finding.
Why was this study needed now?
Hydrotherapy - exercise in heated water - is considered beneficial to patients with rheumatoid arthritis, by reducing loads placed on the joints and facilitating exercise against water resistance. However, there has been a paucity of randomized controlled trials exploring the comparative efficacy of exercise in water warm water to exercises on land for those suffering from rheumatoid arthritis, indicating the need for this study.
What was the principal research question?
Does performing exercises in warm water (hydrotherapy) provide superior results in overall improvement in health, physical function and quality of life as compared to exercises on land, measured over a 3 month period?
115 patients (>18 years) with rheumatoid arthritis (per American College of Rheumatology criteria) were included. Patients were required to be receiving stable doses of disease modifying anti-rheumatic drugs (DMARDs) for 6 weeks and non-steroidal anti-inflammatory drugs (NSAIDs) for 2 weeks prior to study inception.
Hydrotherapy group: Patients in this group participated in hydrotherapy (weekly 30-minute physiotherapist-supervised sessions, at 35 degrees Celsius) for six weeks. The exercises given consisted of a warm-up through mobilization and stretching, and the main exercises were targeted towards joint mobility, muscle strength and functional activities. A cool down was performed following each session. (n=57; Mean age: 55.2 ± 13.3; 39 females; 44 completed).
Land Group: These patients received land based exercises (weekly 30 minute session) for six weeks. These exercises were similar to the exercises performed in the hydrotherapy group (n=58; Mean age: 56.1 ± 11.9; 42 females; 41 completed).
The main outcome was self-rated overall effect of treatment, measured using a 7 point scale (range= very much worse to very much better). Secondary outcomes included pain (measured using Visual Analogue Scale), physical function (assessed using Health Assessment Questionnaire), 10m walk speed as well as EuroQol health related quality of life and EuroQol health status evaluation.
The self rated overall effect of treatment was measured once on the day of treatment. Secondary outcomes were measured at baseline, day of last treatment, and at 3 months following treatment.
What were the important findings?
More of the patients that were treated with hydrotherapy (40/46, 87%) felt much/very much better than the patients who received land based exercise (19/40, 47.5%) (p<0.001, Fisher's exact test), measured once on the day of treatment.

Eleven patients from the land exercises group did not attend the treatment program, in comparison to only four who did not attend in the hydrotherapy group.

With the assumption that non-completers would have been non-responders, response rate for hydrotherapy=70%, land=33% (p<0.001). In assuming that non-completers would have had same response as completers, response rate for hydrotherapy=82%, land=55% (p=0.002). Both of these analyses are in favour of hydrotherapy.

Ten meter walk time improved from time of treatment to 3 months post-treatment in both cases (results from combination of both groups=median pre-treatment time 10.9s, post treatment 9.1s, 3 months post treatment 9.6s). No difference observed between groups (p=0.551).

No differences between groups with respect to pain scores, HAQ, EQ-5D or EQ VAS scores.
What should I remember most?
Individuals suffering from rheumatoid arthritis were more likely to report feeling much or very much better after completing exercises in warm water, in comparison to similar exercises on land. However, these reported benefits were not seen in the measures of pain, HAQ, EQ-5D or EQ VAS scores.
How will this affect the care of my patients?
The results suggest that hydrotherapy has an immediate effect of making patients feel better. However, it has not been concluded that hydrotherapy would to be more efficacious than other intensive rehabilitation programs, and therefore, future studies are required.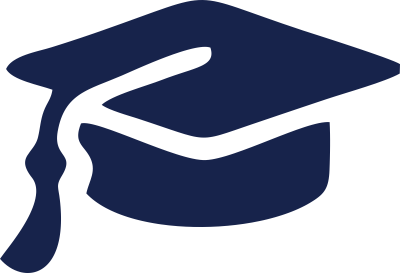 Did you know that you're eligible to earn 0.5 CME credits for reading this report!
LEARN MORE