Read Full Publication
May 2013
Did you know you're eligible to earn 0.5 CME credits for reading this report? Click Here
OE EXCLUSIVE
Surgical timing and its effect on clinical outcomes of sciatica with Dr. Peul
Synopsis
283 patients suffering from sciatica, identified by radiological confirmation of expected disc herniation, were either randomized to a prolonged conservative treatment (delayed surgical intervention if necessary) or to an early surgical intervention. The results indicated that conservative treatment produced similar results as the early surgical intervention at one year. This study also performed a secondary analysis of different subgroups within the patient population to identify determinants of recovery time in both procedures. The analysis identified sciatic pain upon sitting, as an indicator for early surgical intervention.
Publication Funding Details
+
Netherlands Organisation for Health Research and Development ZonMW and the Hoelen Foundation, The Hague to Wilco C. Peul
Was the allocation sequence adequately generated?
Was allocation adequately concealed?
Blinding Treatment Providers: Was knowledge of the allocated interventions adequately prevented?
Blinding Outcome Assessors: Was knowledge of the allocated interventions adequately prevented?
Blinding Patients: Was knowledge of the allocated interventions adequately prevented?
Was loss to follow-up (missing outcome data) infrequent?
Are reports of the study free of suggestion of selective outcome reporting?
Were outcomes objective, patient-important and assessed in a manner to limit bias (ie. duplicate assessors, Independent assessors)?
Was the sample size sufficiently large to assure a balance of prognosis and sufficiently large number of outcome events?
Was investigator expertise/experience with both treatment and control techniques likely the same (ie.were criteria for surgeon participation/expertise provided)?
The Reporting Criteria Assessment evaluates the transparency with which authors report the methodological and trial characteristics of the trial within the publication. The assessment is divided into five categories which are presented below.
4/4
Inclusion / Exclusion
Detsky AS, Naylor CD, O'Rourke K, McGeer AJ, L'Abbé KA. J Clin Epidemiol. 1992;45:255-65
The Fragility Index is a tool that aids in the interpretation of significant findings, providing a measure of strength for a result. The Fragility Index represents the number of consecutive events that need to be added to a dichotomous outcome to make the finding no longer significant. A small number represents a weaker finding and a large number represents a stronger finding.
Why was this study needed now?
Sciatica is typically treated by two methods: either an early surgical intervention or a conservative treatment, followed by surgery if necessary. This study has initially provided evidence that a conservative treatment results in similar functional recovery at 1 year; however, it required more time compared to the early surgical intervention. This study aimed to define the exact determinants that predict recovery rates in the two treatment methods.
What was the principal research question?
Are there any anamnestic, neurological, or radiological variables that influence the rate of recovery between an early surgical treatment versus a conservative treatment?
283 patients with radiological confirmation of a clinically expected disc herniation (subgroup analysis). Age <40 years versus ≥40 years
Surgical Group: Early surgical intervention for sciatica (removal of the herniated portion of the disc) (n= not specified)
Conservative Group: Prolonged conservative treatment by general practitioner, followed by delayed surgery if needed (n= not specified)
Roland disability questionnaire for sciatica, intensity of back pain Visual Analog Scale (VAS), global impression of change questionnaires on a 7-point Likert scale, patient perceived recovery for subgroup analysis
52 weeks (follow up at 2, 4, 8, 12, 26, 38, and 52 weeks)
What were the important findings?
Patients with sciatica pain, provoked by sitting, were shown to have slower rates of recovery when randomized to prolonged conservative treatment (p = 0.07)

There was a 2.2 hazard ratio (95% CI 1.7 to 3.0) in favor of the early surgical procedure in patients with sciatica pain, provoked by sitting; while in patients without the pain provoked by sitting, the hazard ratio was only 1.3 (95% CI 0.8 to 2.2), in favor of early surgical intervention

The RDQ and VAS scores over the first year showed significant differences between early surgery and conservative treatment when stratified for sciatic provoked by siting (P= 0.05 and 0.03, respectively). For sciatica not provoked by siting early surgery showed less favourable results.

There were no differences observed in other subgroup analyses including age, job demands, history of back pain and difficulty to put on shoes

No interaction between classical neurological tests on speed of recovery was seen. Treatment preference did not influence any of the outcomes either.
What should I remember most?
The only variable this study identifies as an indication for early surgery, providing the quickest recovery, is sciatica pain that is provoked by sitting.
How will this affect the care of my patients?
Patients with sciatica that have pain provoked by sitting may have improved clinical outcomes with early surgical intervention as opposed to conservative therapy. Larger trials need to investigate if conservative treatment is a better option for sciatica provoked by other means.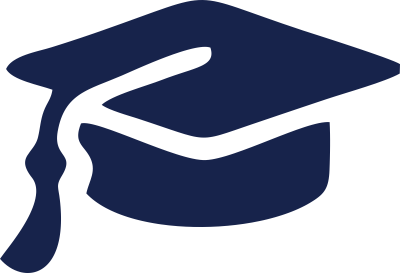 Did you know that you're eligible to earn 0.5 CME credits for reading this report!
LEARN MORE
Learn about our AI Driven
High Impact Search Feature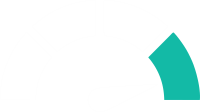 Our AI driven High Impact metric calculates the impact an article will have by considering both the publishing journal and the content of the article itself. Built using the latest advances in natural language processing, OE High Impact predicts an article's future number of citations better than impact factor alone.
Continue