Read Full Publication
August 2013
Cemented versus uncemented fixation in total hip replacement
Vol: 2
|
Issue: 7
|
Number:240
|
ISSN#: 2564-2537
Study Type:
Meta-analysis/Systematic Review
Journal Level of Evidence:
N/A
Comparison of cemented and uncemented fixation in total hip replacement: a meta analysis
Acta Orthopaedica 2007; 78 (3): 315–326
Did you know you're eligible to earn 0.5 CME credits for reading this report? Click Here
Synopsis
Use of cemented versus un-cemented implant fixation in total hip arthroplasty (THA) has long been an area of debate. Although cemented components have long had unsurpassed prosthesis survival rate, more and more THAs are being performed with un-cemented components. The current systematic review and meta analysis compared the pros and cons to cemented versus un-cemented fixation to determine which has a better overall performance. The study found that although the performance of un-cemented components is improving, cemented fixation continues to be unparalleled.
Publication Funding Details
+
Were the search methods used to find evidence (original research) on the primary question or questions stated?
Was the search for evidence reasonably comprehensive?
Were the criteria used for deciding which studies to include in the overview reported?
Was the bias in the selection of studies avoided?
Were the criteria used for assessing the validity of the included studies reported?
Was the validity of all of the studies referred to in the text assessed with use of appropriate criteria (either in selecting the studies for inclusion or in analyzing the studies that were cited)?
Were the methods used to combine the findings of the relevant studies (to reach a conclusion) reported?
Were the findings of the relevant studies combined appropriately relative to the primary question that the overview addresses?
Were the conclusions made by the author or authors supported by the data and or analysis reported in the overview?
How would you rate the scientific quality of this evidence?
The Reporting Criteria Assessment evaluates the transparency with which authors report the methodological and trial characteristics of the trial within the publication. The assessment is divided into five categories which are presented below.
Detsky AS, Naylor CD, O'Rourke K, McGeer AJ, L'Abbé KA. J Clin Epidemiol. 1992;45:255-65
The Fragility Index is a tool that aids in the interpretation of significant findings, providing a measure of strength for a result. The Fragility Index represents the number of consecutive events that need to be added to a dichotomous outcome to make the finding no longer significant. A small number represents a weaker finding and a large number represents a stronger finding.
Why was this study needed now?
Amidst the debate of cement versus un-cemented fixation, a clear answer on survivorship and rate of revisions has not been clearly established. A summary of evidence on how the type of fixation affects rate of survivorship is needed to determine which fixation is superior.
What was the principal research question?
In THA is survivorship superior with cemented or uncemented fixation?
Studies in any language were identified in a search of Med-line (1966-2005), BIOSYS (1990-2005), Embase (1993-2005), Web of Science (1990-2005), and the Cochrane Library (2005). Reference lists of each article were also searched
Inclusion criteria: RCT of elective THR, un-cemented vs cemented comparison. Exclusion: Cancer/tumour cases, revision cases, case reports, no revision rate reported, animal studies. Outcomes: revision stem, cup or both
Data was extracted by one investigator and reviewed by another. Data was matched and stratified for all features.
20 trials reporting 24 comparisons between cemented and un-cemented THR were considered. Data was pooled and analyzed. The majority of outcomes were homogeneous. In cases of heterogeneity, a random effects model was used.
What were the important findings?
No overall superiority was demonstrated when failure was defined as revision of either or both components.

Cemented fixation had favourable results at the population level but generalizability of this should be considered with caution due to sample differences.

Further, cemented fixation was found to be inferior when titanium stems were used and superior when a stainless steel or cobalt chrome stem were used.

Survivorship with un-cemented fixation improved overtime since 1995.
What should I remember most?
The current literature suggests fixation with cement has superior survival rates when compared to un-cemented fixation although un-cemented fixation survivorship has improved over time.
How will this affect the care of my patients?
Although un-cemented fixation is improving, cemented fixation continues to outperform un-cemented fixation. However, more research with improved methods are needed to further determine the benefits of each method specific to various populations.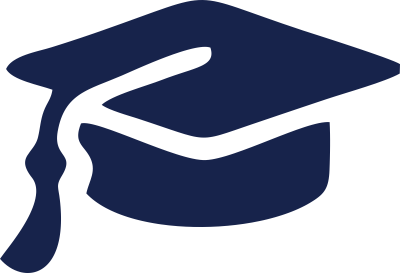 Did you know that you're eligible to earn 0.5 CME credits for reading this report!
LEARN MORE
Learn about our AI Driven
High Impact Search Feature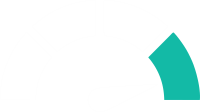 The OE High Impact metric uses AI to determine the impact a study will have by considering the content of the article itself. Built using the latest advances of natural language processing techniques. OE High Impact predicts an article's future number of citations than impact factor alone.
Continue