Read Full Publication
July 2013
Treatment of osteoarthritis: A role for education programmes?
Vol: 2
|
Issue: 6
|
Number:60
|
ISSN#: 2564-2537
Journal Level of Evidence:
N/A
Effect of an education programme for patients with osteoarthritis in primary care--a randomized controlled trial
BMC Musculoskelet Disord. 2010 Oct 25;11(1):244.
Did you know you're eligible to earn 0.5 CME credits for reading this report? Click Here
OE EXCLUSIVE
Education programs for Osteoarthritis with Dr. Hansson
Synopsis
114 patients of any age with symptomatic osteoarthritis (OA) in the knee, hip, or hand with pain, stiffness, and limitation of movement in the affected joint were randomized to receive an educational program or no education. 6 months after the educational programme, patients with OA had improved self-perceived health, but had a small improvement in function with no demonstrable influence on self-efficacy.
Publication Funding Details
+
Was the allocation sequence adequately generated?
Was allocation adequately concealed?
Blinding Treatment Providers: Was knowledge of the allocated interventions adequately prevented?
Blinding Outcome Assessors: Was knowledge of the allocated interventions adequately prevented?
Blinding Patients: Was knowledge of the allocated interventions adequately prevented?
Was loss to follow-up (missing outcome data) infrequent?
Are reports of the study free of suggestion of selective outcome reporting?
Were outcomes objective, patient-important and assessed in a manner to limit bias (ie. duplicate assessors, Independent assessors)?
Was the sample size sufficiently large to assure a balance of prognosis and sufficiently large number of outcome events?
Was investigator expertise/experience with both treatment and control techniques likely the same (ie.were criteria for surgeon participation/expertise provided)?
The Reporting Criteria Assessment evaluates the transparency with which authors report the methodological and trial characteristics of the trial within the publication. The assessment is divided into five categories which are presented below.
4/4
Inclusion / Exclusion
Detsky AS, Naylor CD, O'Rourke K, McGeer AJ, L'Abbé KA. J Clin Epidemiol. 1992;45:255-65
The Fragility Index is a tool that aids in the interpretation of significant findings, providing a measure of strength for a result. The Fragility Index represents the number of consecutive events that need to be added to a dichotomous outcome to make the finding no longer significant. A small number represents a weaker finding and a large number represents a stronger finding.
Why was this study needed now?
Osteoarthritis (OA) affects millions of people worldwide and is a leading cause of joint replacement surgery. Patient education on self-management, exercise, or both may improve quality of life (QOL), function, and well being. Although systematic reviews have attempted to address this question in the past, the results have illustrated varying conclusions.
What was the principal research question?
Are self-management education programmes effective in improving self-efficacy, function, and self-perceived health in patients with OA in primary health care at 6 months?
114 patients (age range 41 to 84 yr, mean age 63 yr) with clinical signs and symptoms (pain, stiffness, and limited ROM) due to OA of the knee, hip, or hand
Study group: Patient education programme for osteoarthritis (PEPOA) (n=61) by the general physician, orthopaedic specialist, physiotherapist, or occupational therapist; 5 group sessions, 3 hours for each session, once a week for 5 weeks, with the focus on self efficacy
Control Group: No education programme (n=53)
Self-perceived health measured with EuroQol-5D (EQ5D); Self-efficacy measured with Arthritis Self-Efficacy Scale (ASES); Function of the upper extremities measured with Grip Ability Test (GAT), and function of the lower extremities measured with the number
Prospective, Single Blinded RCT
What were the important findings?
Intervention group had higher EQ5D levels in all dimensions (mobility, self-care, usual activities, pain/discomfort, and anxiety/depression) (p<0.001)

There was no significant difference in Arthritis Self-Efficacy Scale between the two groups

There was no significant difference in upper extremity function.

In lower extremity function, only one of the five outcomes, Standing one leg with eyes closed, was significantly different between the two groups with the intervention group performing better (p<0.02)
What should I remember most?
Educational programmes, emphasizing self-management in the primary health care setting for patients with OA, are feasible and can improve a patients self-perceived health. However, these programmes have a small effect on improving function and have not been shown to influence self-efficacy.
How will this affect the care of my patients?
Clinicians should consider providing self-management educational programmes that advocate physical activity and self-management for patients with OA.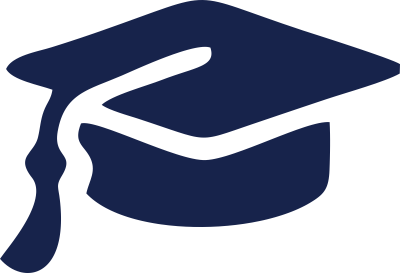 Did you know that you're eligible to earn 0.5 CME credits for reading this report!
LEARN MORE
Learn about our AI Driven
High Impact Search Feature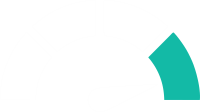 Our AI driven High Impact metric calculates the impact an article will have by considering both the publishing journal and the content of the article itself. Built using the latest advances in natural language processing, OE High Impact predicts an article's future number of citations better than impact factor alone.
Continue